Epic Games is one of the platform which offers a lot of games in it. If you are familiar with the Steam app, platform it's about the same.
Just that each platform
games usually have their own exclusive games. For example, games that are on Epic Games are not on Steam.
Conversely, games that are on Steam may not be on Epic Games.
For people who are used to playing games, in addition to having Steam, it is also recommended to install Epic Games. The goal is to be able to play these exclusive games.
Well, for those of you who are interested, want to try Epic Games but don't know how yet, here I will discuss. Starting from the process installation launcher until you download the game you want to play.
How to use Epic Games
For those who are used to using Steam, you should not be confused when you want to use Epic Games.
Worth noting, this Epic Games is platform which can only be accessed using an internet connection.
For the usage steps, you can directly follow the following guide:
1. Install the Launcher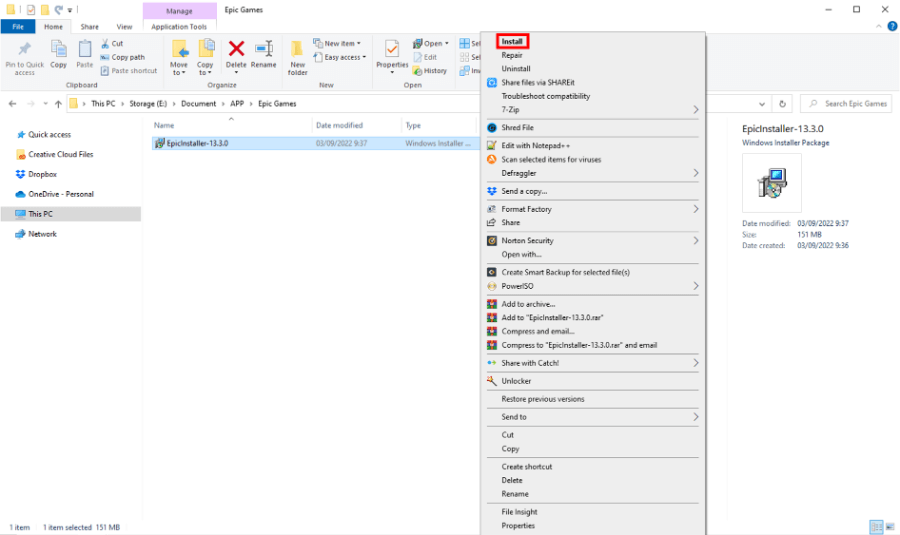 First, please Unload First the Epic Games Launcher file. You can get this launcher directly through the official Epic Games website.
After launcher you save him, please go ahead installation. How to install it yourself, as usual, by right-clicking on the launch file, then pressing the button Installation.
Next, please do the installation process like the app in general. A little more, the file size launcher Epic Games itself is 150MB.
And the size of this facility may vary depending on Update Epic games. Then, after Epic Games is installed, you need to downloadUnload resource data. The size itself is about 600 MB.
2. Create an Epic Games account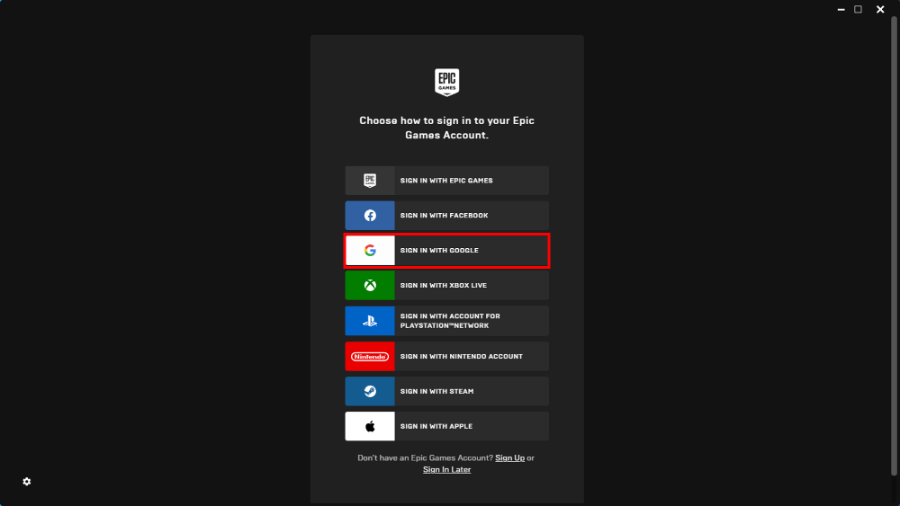 Then if all processes Unload Epic Games is successful, you can create an account immediately.
To create an Epic Games account, you can use several options. Starting with Facebook, XBOX Live, Apple and more. If you've created a Steam account before, that account can even be used later.
Specifically here I will use it through Google. Because I personally happen to be simpler with gmail. If you also want to use a Google account, you can click on the option Sign in with Google.
Next, the Epic Games website will open immediately browser. You can just go Login
Google Account on the Epic Games website.
As for other login methods, you can customize them yourself. Just follow the given steps.
3. Find the game you want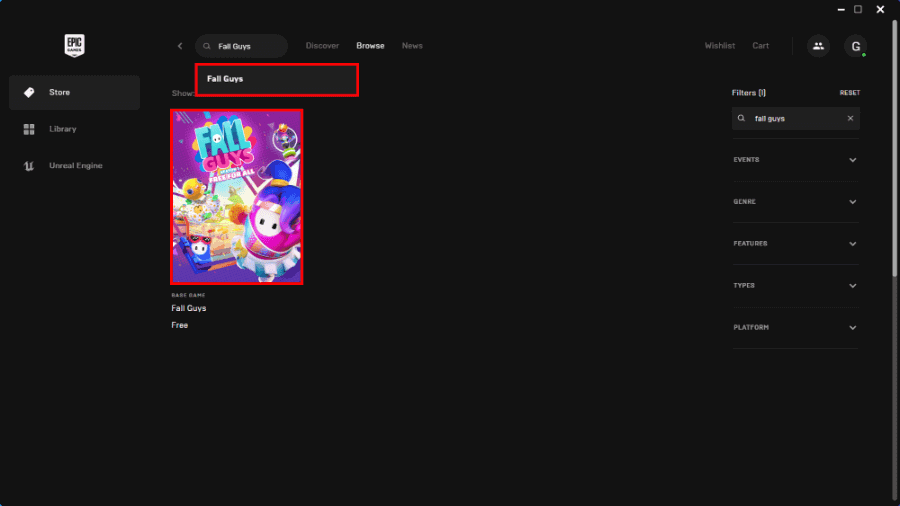 After success Login
in your Epic Games account, you can search for games you want to play. For example here I will install a free game on Epic Games viz Fall Guys.
To search for games, you can click on the tab sail and type nama game in the search field. If yes, press enter to start the game search.
Later the game you are looking for will appear. You can click first to get revision
game and continue the installation process.
4. Install the desired game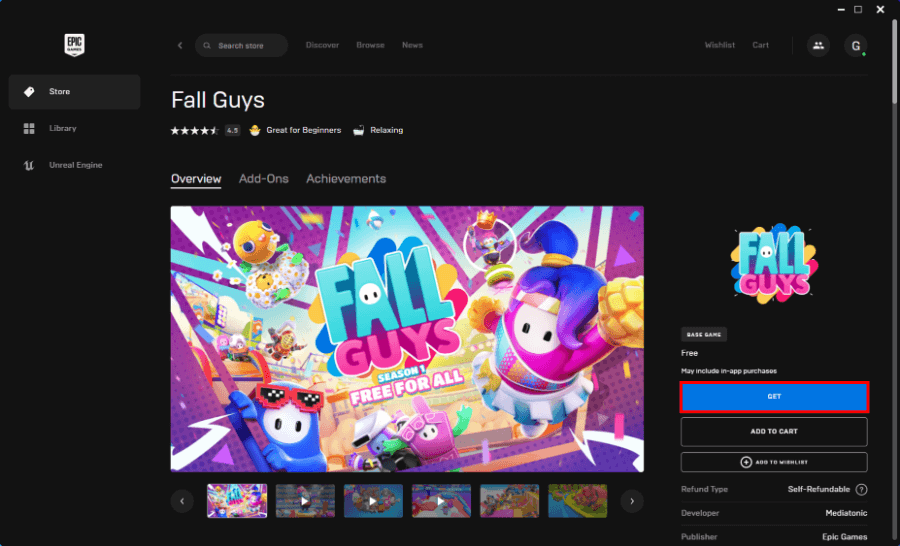 If you found the game you want installationplease press the button Achieve to start the installation process.
If so, please wait a few moments. Later, you will see the process in the lower right. Here make sure that the internet connection you are using is stable so that the results Unload
it's not broken / corrupt.
5. Czech Library Game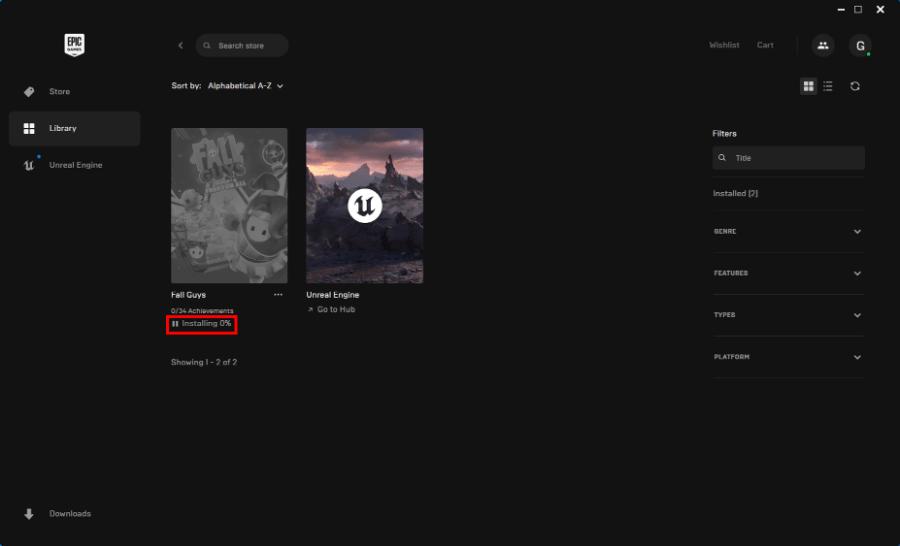 Finally, you just have to check Library to view previously added games.
As an example of the image above, you can see the Fall Guys game I added. Because it is in process Unloadthe game is status installing.
Any games you add later will go into this Library menu. In addition, if you have not confirmed the installation, you can do so through this menu.
The last word
This is a guide for using Epic Games. My explanation here is for basic use only.
Of course, there are many other features that you can try later. You just need to directly test these functions as you want.
If there is anything you still don't understand, please ask in the comment column.
It may be useful.