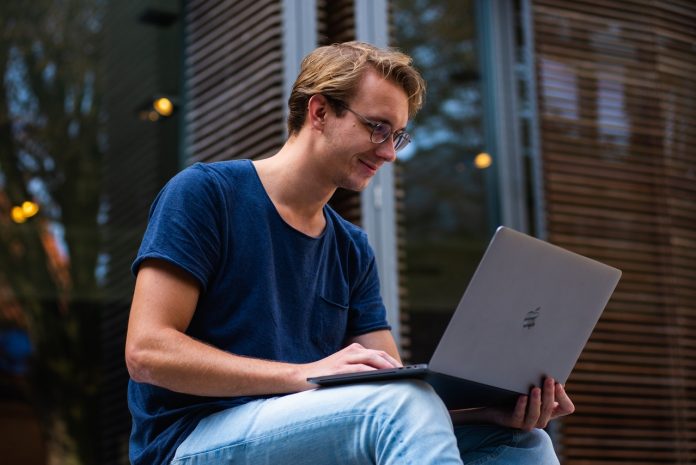 Now there is no need to be confused to know how to watch TV easily on a laptop. There are so many tutorials and methods that can be used and practiced according to their respective needs.
Of course, it will be very practical if you can easily access or watch TV shows through your laptop. So there will be an interlude in the middle of the routine work the laptop faces to just watch TV shows.
In addition, the laptop will be more multifunctional for use in terms of work and refreshment. See the following description for a more detailed explanation:
Accessing TV channels from laptops online
Some TV stations offer live streaming sites for their TV channels. Because just by accessing the page on the application or the youtube page you can enjoy a TV show.
Before doing this first method, first make sure your internet or wifi connection is stable to avoid errors or stuttering or loading tv show streaming process.
So that comfort during viewing is also guaranteed. Check out some steps to watch TV online through laptop:
Enter the google page on the laptop that will be used.
Then enter the desired TV stream search field.
Click Enter or the method to start the search.
Then some desired TV shows and events that are live will appear.
If you don't want to bother with scrolling, choose a filter.
Find the filter options to find the TV show you want.
Once you find it, you can start watching TV shows.
Using additional devices on a laptop
The next way to watch TV on a laptop is to use an additional device that can later help you stream TV shows offline.
The system works by capturing the TV signal radiating into the laptop. You don't need to use an internet connection like the first method described.
The signal transmitting device is called a tv tuner which can be found in online and offline electronics stores.
This method is efficient and effective to save the internet connection that will be used for watching TV.
Below is a description of the steps and methods that can be followed:
Prepare a tv tuner that was purchased from an electronics store, it is necessary to make sure that the tv tuner can be operated correctly.
So, it is also necessary to ensure the quality of the tv tuner first before deciding to buy.
Connect the TV turner to the USB port of the laptop.
In addition, if possible, the TV turner also requires a complete equipment to work.
Prepare complete equipment such as HDMI cable, indoor antenna, audio cable.
Then first install the tv turner app or program on your laptop.
Then wait until the installation process is complete, watch the tv channel on your laptop.
In addition, use the remote control provided by the tv turner.
The above two ways are one of the many ways that can be done to easily watch a TV channel on a laptop.
There are many ways that can be used as options depending on one's needs and tastes. So the above method can also be an option or choice in watching TV.
Thus, a description of how to watch TV on a laptop that can be an option to apply it on a laptop. So you won't have to worry and have trouble knowing how to watch TV channels on a laptop. In addition, it will provide additional information that can be obtained for practice.