Telset.id – Samsung Space Tycoon is an experimental virtual arena that Samsung recently launched on the popular metaverse platform, Roblox. So, do you want to know how the designers of Samsung Space Tycoon developed on Roblox? Check out this review in its entirety.
Samsung Space Tycoon has officially been released. Space Tycoon is a virtual space where users can build and customize original Samsung products in the metaverse.
In the world of the metaverse, there is a mysterious planet that does magic, making you feel like you're in a movie Sci Fi. Aliens who love lemonade live on this planet.
This alien works at Samsung Station and conducts research on new Samsung Electronics products. This world is called Samsung Space Tycoon, an experimental virtual arena that Samsung recently launched on the popular metaverse platform, Roblox.
This magical world is in the realm of Space Tycoon, and Samsung invites people to experience the exotic and fantastic alien world of Samsung.
The idea for the arena came from the "Samsung must have hired aliens" joke, a joke people make every time Samsung releases an innovative product. The designers imagined a world where "Samsung aliens" would create a universe in which they too would live.
This world will be an advanced environment with abundant resources, somewhere in the bright future, that will allow aliens to research and create new products.
In Space Tycoon, young consumers, including Gen Z, can naturally interact with the Samsung brand and enjoy a more personalized experience in the metaverse.
Tangning Lee, Jaeik Lee, Yeonee Choi and Doeun Shin are the designers at Samsung Corporate Design Center leading the Space Tycoon project. Here's the process they went through in developing Space Tycoon.
READ ALSO:
How to enjoy Samsung in Space Tycoon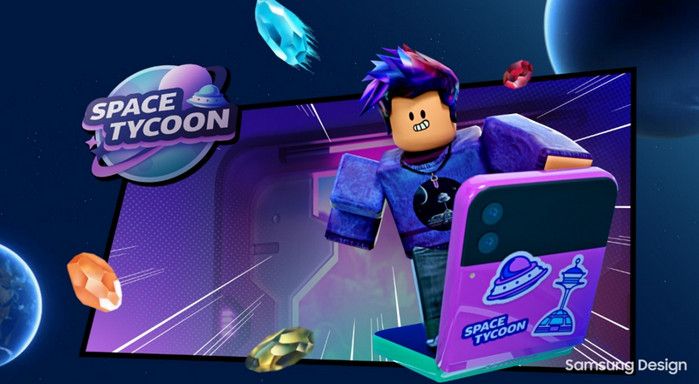 Upon entering Space Tycoon, the game begins with a task that asks the user to create a virtual product with Samsung aliens. Users can mine materials to create and manufacture Samsung products in the lab.
With the products they create, users can collect coins, which can be used to buy smartphones, vacuum cleaners, and other products. Apart from that, users can purchase various avatar items to customize their character and there are also various events and entertainment available in the arena.
"We started this project with the hope that the younger generation around the world will become more familiar with Samsung," said Tangning Lee, the designer who directed the project.
"We want to get familiar with Samsung, allowing young people to become more familiar with our brand, and more importantly, they can have fun and experience Samsung," Lee continued.
"We are looking for a platform where users can have a hands-on experience, not just a space where we can promote our products. We have come to the conclusion that the Roblox metaverse platform, which has the most global users, is the best fit."
The reason why Space Tycoon was created as a management simulation game is that this game focuses on the user experience. Instead of just offering a passive experience, Samsung wants to offer a more active experience where consumers can create their own products in the metaverse.
Imagination becomes reality in Samsung Space Tycoon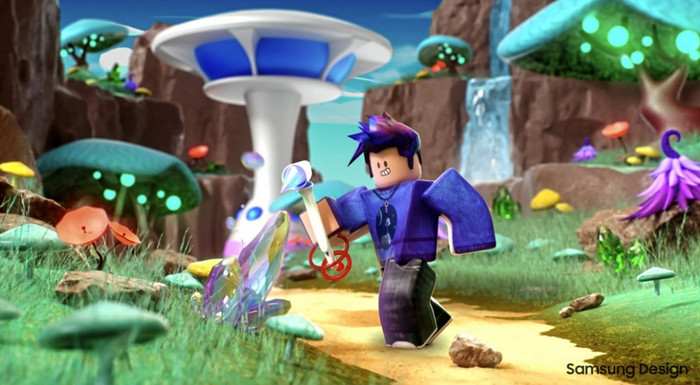 In addition to creating Samsung products in games, these customizable virtual products can be used for different purposes than they were originally intended, giving users a unique brand experience.
While explaining the background of how Samsung products are used in games, designer Shin emphasized the importance of providing a pleasant experience for younger users.
It prioritizes Gen Z to have fun interacting with Samsung brands and products by leveraging metaverse features without providing rigid technical information about product performance such as battery capacity and camera resolution," said Shin, who designs visual interactions and visual concepts. (GUI) for Space Tycoon.
In Space Tycoon, the foldable Samsung Galaxy Z Flip smartphone can become a scooter or a bag, the Sero TV becomes a helicopter for one person, and the robot vacuum cleaner Jet Bot becomes a hoverboard.
"Using imagination, we intentionally excluded the special features of Samsung products that exist in the real world and gave them new functions so that these products are used in very different ways in the metaverse," said Jaeik Lee.
"We believe this new and creative approach will help Gen Z experience Samsung as a friendly and innovative lifestyle, rather than just seeing Samsung as a smartphone and home electronics company," he said. Lee added.
Unique experience in the world of space tycoon
Space Tycoon Arena is a unique future setting that is rich in resources, allowing aliens to research new products. Unlike the vast and silent image of space that we often imagine, the cheerful colors of Space Tycoon capture the user's attention.
To create an engaging environment in this virtual space, the designers had to think carefully about the details to create the concept of this new world.
"Instead of using the image of a dark and serious space, we wanted to create a mysterious place that is both bright and cheerful," said Shin.
"At the same time, we want to show a more advanced future when we work on the design concept, so we refer to drawing. Sci Fi made by young people," he explained.
"We were also inspired by the concept of Atompunk, which shows how people in the 1960s imagined the future. It's a utopian place full of huge buildings, colorful spaceships. This concept is unrealistic but full of elements that spark the imagination," said Shin.
The main goal is to make the user feel that this is a different planet from Earth and then focus on designing a fantastic environment that will attract the user's attention.
In Space Tycoon, the environment is filled with colors not naturally seen on Earth. Designer Jaeik Lee said he carefully designed the virtual space and its setting.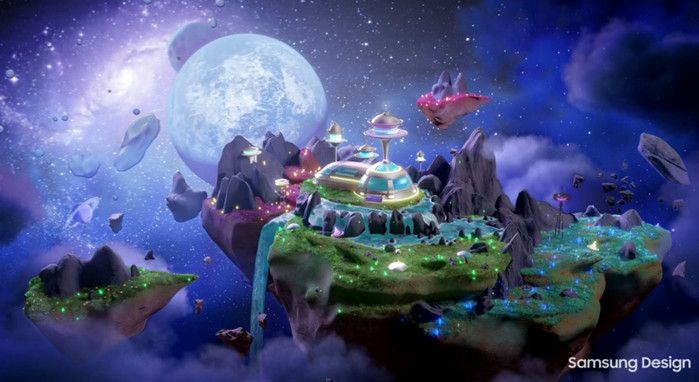 Samsung keeps familiar elements such as ponds, plants and rocks to inform users that this is indeed an element of nature, but also tries to create an unconventional atmosphere by adding an artificial touch in textures and colors.
"For example, I made the desert pink instead of the usual sand color, and I made the forest a more jade-like color. We also created metallic cacti, as well as mushrooms and plants that emit fluorescent lights," explains Lee.
Inside Space Tycoon, there are also fun and unique elements. When aliens crash land on Earth, they fall in love with lemonade, so they take it on a journey home in outer space.
Users can find features that show the love of aliens for lemonade in the world of Space Tycoon. Designer Jaeik Lee also offers helpful lemonade tips.
"You can make Samsung products with aliens. Don't forget to go through the lemonade area to win their hearts," said Lee.
READ ALSO:
Playground for future generations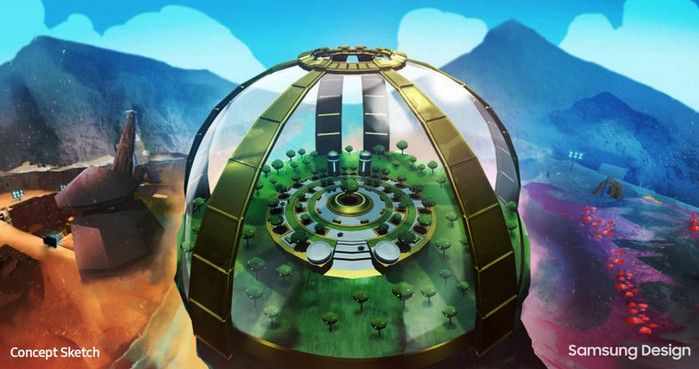 While Gen Z is enjoying the Samsung experience on Space Tycoon, Samsung has future plans to continue connecting with users through the metaverse. Soon after the launch of Space Tycoon, many users flocked to this virtual arena.
"Just a few days after launch, the number of visits exceeded 5.9 million. The average Roblox user plays for about 5 minutes, but there are already heavy users who play the game for more than 3 hours," Tangning said.
He also explained Samsung's plans to add content in Game redirect. Currently, about 20 Samsung products are available as element in the gameand the products are presented in a variety of colors and designs.
"We plan to keep adding content to the game so that users can enjoy Space Tycoon for longer," said Lee. [HBS]