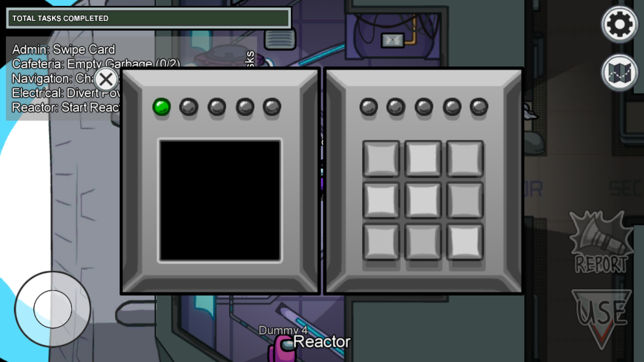 Description
Start Reactor is included in the Long Task category. Located in the Reactor room for the HQ Skeld & Mira map, while for the Polus map this task is located in the Specimen Room.
The task shows the keyboard on the right and a black screen on the left. A blue box with a random position will appear on the screen.
Players must remember the order of the positions of the blue boxes that appear and then enter them on the keyboard in the correct order of positions.
If the order entered is wrong, the player must start again from the beginning. However, if there is an emergency call (Emergency Meeting) or a dead body is reported, the progress of the Start Reactor task will be saved.
Map
Location
The Skeld: Reactor
Watch HQ: Reactor
Pillar: Specimen Room
Solution
Go to the Reactor room (for The Skeld and Mira HQ maps) or the Specimen Room (for the Polus map).
Approach the panel with yellow highlights.
Click/tap the button USE in the lower right corner to start working on the task.
Notice the black screen on the left. A blue box will appear in a random position on this screen.
Remember the position order from the blue box that appears and then enter it on the keyboard on the right in the correct position order.