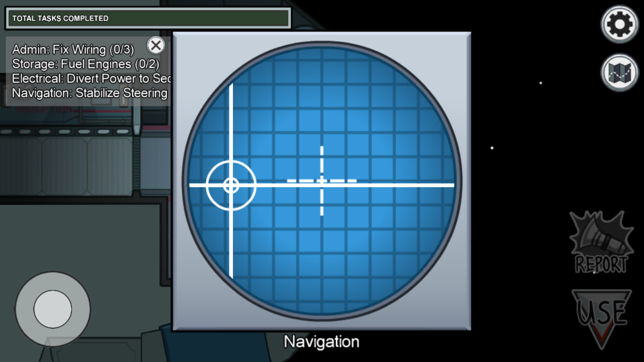 Description
Players need to go to the navigation room and interact with the control panel and drag the crosshair to the center point or simply click/tap the middle point and the crosshair will go directly to the center point.
Map
Location
The Skeld: Navigation
Solution
Go to the navigation room.
Go to control panel and click/tap the button USE in the lower right corner to start working on the task.
Drag the cross to the point in the center.
Or just click/tap the middle point.