body {- wp – preset – color – black: # 000000; – wp – preset – color – cyan-gray-bluish: # abb8c3; – wp – preset – color – white : #ffffff; – wp – preset – color – pale pink: # f78da7; – wp – preset – color – bright red: # cf2e2e; – wp – preset – color- -light-bright-orange: # ff6900; – wp – preset – color – bright-amber: # fcb900; – wp – preset – color – light-green-cyan: # 7bdcb5; –wp – preset – color – vivid-green-cyan: # 00d084; – wp – preset – color – pale-cyan-blue: # 8ed1fc; – wp – preset – color- -vivid-cyan-blue: # 0693e3; – wp – preset – color – vivid-purple: # 9b51e0; – wp – rendered – gradient – vivid-cyan-blue-to-vivid-purple : linear gradient (135deg, rgba (6,147,227.1) 0%, rgb (155,81,224) 100%); – wp – preset – gradient – light-green-cyan-to-green-live-cyan: linear-gradient (135deg, rgb (122,220,180) 0%, rgb (0.208,130) 100%); – wp – preset – gradient – bright-bright-amber-bright-orange-bright: linear-gradient ( 135deg, rgba (252,185,0,1) 0%, rgba (255,105,0,1) 100%); – wp – preset – gradient – luminous-orange-vivid-to-vivid-red: linear – gradient (1 35deg, rgba (255,105,0,1) 0%, rgb (207,46,46) 100%); – wp – rendered – gradient – very-light-gray-to-cyan-blue -grey: linear gradient (135deg, rgb (238,238,238) 0%, rgb (169,184,195) 100%); – wp – preset – gradient – cold to hot spectrum: linear gradient (135deg, rgb) (724 .23) 0%, rgb (151.120.209) 20%, rgb (207.42.186) 40%, rgb (238.44.130) 60% , rgb (251.105.98) 80%, rgb (254.240,76) – wp; –preset – gradient – blush-light-purple: linear-gradient (135deg, rgb (255,206,236) 0%, rgb (152,150,240) 100%); – wp – preset – gradient – blush-burgundy: linear gradient (135deg, rgb (254,205,165) 0%, rgb (254,45,45) 50%, rgb (107,0,62) 100%); – wp – preset – gradient – dusk-light: linear gradient (135deg, rgb (255,203,112) 0%, rgb (199,81,192) 50%, rgb (65,88,208) 100%); – wp – preset – gradient – pale ocean: linear- gradient (135deg , rgb (255,245,203) 0%, rgb (182,227,212) 50%, rgb (51,167,181) 100%); – wp – preset – gradient – grass-electric: linear (282,167,181)) 0%, rgb (113,206. 126) 100%); – wp – preset – gradient – midnight: linear gradient (135deg, rgb (2,3,129) 0%, rgb (40,116,252) 100%); – wp – preset– duotone – dark-grayscale: url ('# wp-duotone-dark-grayscale'); – wp – preset – duoton – grayscale: url ('# wp-duotone-grayscale'); – wp- -preset – duotone – violet-yellow: url ('# wp-duotone-violet-yellow'); – wp – preset – duoton – blue-red: url ('# wp-duotone-blue- red '); – wp – preset – duoton – midnight: url (' # wp- duoton-midnigh t '); – wp – preset – duotone – magenta-yellow: url (' # wp-duotone-magenta-yellow '); – wp – preset – duoton – violet-green: url ( '# wp-duoton-violet-green'); – wp – preset – duotone – blue-orange: url ('# wp-duoton-blue-orange'); – wp – preset-size font size – small: 13px; – wp – preset – font size – medium: 20px; – wp – rendered – font size – large: 36px; – wp – rendered –font-size –x-large: 42px;}. has-black-color {color: lime (- wp – preset – color – black)! important;}. has-cyan-gray-bluish-color {color: lime (- wp – preset – color – cyan-blue-gray)! important;}. has-white-color {color: lime (- wp – preset – color– white)! important; } .has-color-pale-pink {color: lime (- wp – p reset – color – pale-pink)! important;}. has-color-bright-red {color: lime (- wp –preset – color – bright red)! important;}. has-bright -color-bright-orange {color: lime (- wp – preset – color – bright-orange-bright)! important ;}. has-bright-amber-color {color: lime (- wp –preset – color – worlds nous-vid-amber)! important;}. has-light-green-cyan {color: lime (- wp – preset – color – light-green-cyan)! important;}. has -color-green-cyan-vivid {color: lime (- wp – preset – color – vivid-cyan-green)! important;}. has-color-blue-cyan-pale {color: lime (- -wp – preset – color – pale-cyan-blue)! important;}. has-vivid-color-cyan-blue {color: lime (- wp – preset – color –vivid-cyan- blue)! important;}. has-color-bright-purple {color: lime (- wp – preset – color – bright-purple)! important;}. has-background-black-color {color-background : lime (- wp – preset – color – black)! important;}. has-cyan-blue-gray-background-color {background-color: lime (- wp– preset – color– cyan-blue-gray)! important;}. has-deep-white-color {background-color: lime (- -wp – preset – color – white)! important;}. has-pale-pink-color -fond {background-color: lime (- wp – preset – color – pale pink)! important;}. has-bright-background-color-red {background-color: lime (- -wp – preset – color – bright-red)! important;}. has-orange-background-color minus {background-color: lime (- wp – preset – color – bright-orange-bright)! important;}. has-bright-background-amber-bright-color {color-of- background: lime (- wp –preset – color – luminous-empty-amber)! important;}. has-light-green-cyan-background-color {background-color: lime ( –wp – preset – color – light-cyan-green)! important;}. has-background-color-vivid-green-cyan {background-color: lime (- wp – preset– color – bright-green-cyan) important; )! important;}. has-background-color-blue-cyan-vivid {background-color: lime (- wp – preset – color – blue-cyan-vivid)! important;}. have- background-color-vivid-purple {background-color: lime (- wp– preset – color – vivid id-violet)! important;}. has-black-border-color {border-color: lime (- -wp – preset – color – black)! important;}. has-cyan-blue-gray-border -color {color-border: lime (- wp – preset – color – cyan-blue- gray)! important;}. has-border-color-white {border-color: lime (- wp– preset – color – white)! important;}. has-color-border-pale-pink {color-border: lime (- wp – preset – color – pale pink )! important;}. has -vivid-red-color {border-color: lime (- wp – preset – color – bright-red)! important;}. has-bright-orange-border-color { border-color: lime (- wp – preset – color – bright-vivid-orange)! important;}. has-bright-vivid-amber-border-color {border-color: lime (- wp- -preset- -color – bright-bright-amber)! important;}. has-light-green-cyan-color-border {border-color: lime (- wp – preset – color – light green -cyan)! important;}. are-green-vivid-cyan-color-border {color-border: var (- wp – preset – color – vivid-green-cyan)! important;}. are- pale-cyan -blue-border-color {border-color: var (- wp – preset – color – pale-cyan-blue)! import ant;}. are-color-border-bright-blue {color -line: lime (- wp – preset – color – blue-cyan-vivid)! important;}. has-violet-vivid- border-color {border-color: lime (- wp – preset- -color – bright-purple)! important;}. are-white astru-cyan-viu-la-viu-violet-degradat-background {background: var (- wp – preset – gradient – vii-cyan-albastru-la-viu-violet)! important;}. are- de-gradient-from-light-green-to-live-green-cyan-degraded {background: var (- wp – preset – gradient – light-green-cyan-to-green-live-cyan)! important;}. has-bright-live-amber-bright-orange-live-gradient-background {background: var (- wp – preset – gradient – bright-live-amber-bright-live -orange)! important;}. has-bright-bright-orange-to-live-red-gradient-background {background: var (- wp – preset – gradient – bright-bright-orange-to-live -red) important;}. has-very-light-gray-to-cyan-gradient-background-bluish-gray {background: var (- wp – preset – gradient – very-gray-gray-the -cyan-bluish-gray)! important;}. are-cool-to-warm- spectrum-gradient -background {background: var (- wp – preset – gradient – spectrum-de-rece-la-cald )! important;}. are-fond-degradat-violet-light {background: var (- wp –preset – gradient – blush-light-purple)! important;}. are-blu sh-bordeaux-gradient-background {background: var (- wp – preset – gradient – blush-bordeaux)! important;}. are-luminous-dusk-gradient-background {background: var (- wp- -preset – gradient – luminous-dusk)! important;}. has-pale-ocean-gradient-background {background: var (–wp – preset – gradient – pale-ocean)! important;}. are-electric-grass-gradient-background {background: var (- wp – preset – gradient – electric-grass)! important;}. have-midnight-gradient-background {background: var (- wp – preset – gradient – midnight)! important;}. are-small-font-size {font-size: var (- -wp – preset – font-size – small)! important;}. are-medium-font-size {font-size: var (- wp – preset – font-size – medium)! important;}. has-large-font-size {font-size: var (- wp – preset – font-size – large)! important;}. has-x-large-font-size {font-size: var (–wp – preset – font-size – x-large )! important;}
June 7, 2022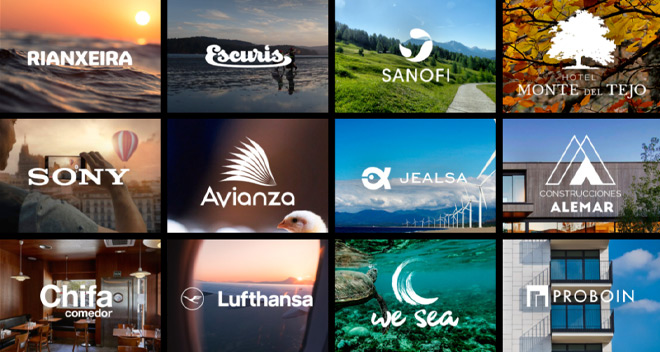 Last year's Hostalia customer, 95mc.es is a digital marketing studio that creates and develops brands. "We promote businesses by making them grow in a world we are passionate about, the digital world. And we make businesses grow and be prepared for the future through digital transformation. " says Antonio González Esteban (Creative Director and Digital Transformation).
When and how did the idea of ​​creating your business come about?
95mc comes from a 360 advertising agency that closed in the COVID crisis. The digital department has always worked and I decided to continue exclusively with this part of the business.
Why was this name chosen?
One of the ideas I received from the COVID crisis is that another form of work was possible and homework and family reconciliation could be integrated, so I thought of my children's names for the company name and it's a play between his initials and the year of birth.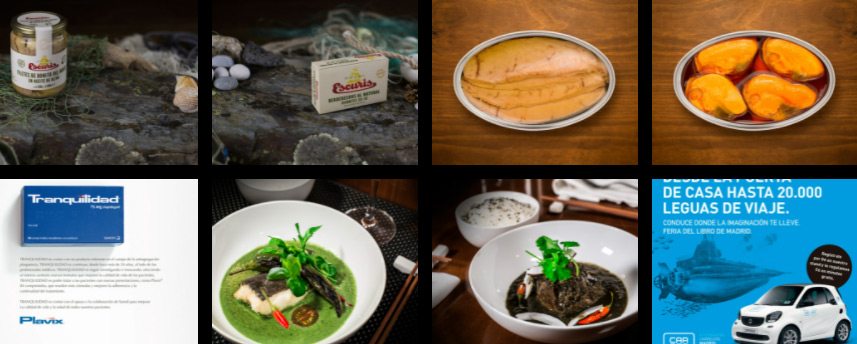 Which of the services you offer is the most requested by customers?
We do branding, web design, SEO, SEM, advertising, photography and audiovisual production. What they ask of us most is corporate identity and web design.
What sets you apart from your competition?
Availability and proximity of all team members.
What you do to attract customers: conventional advertising, social networks, WhatsApp …?
The truth is that at the house of the wooden knife blacksmith, our best advertisement is word of mouth from customer to customer.
What city is your headquarters in?
Madrid.
Can you give us some figures on how your business or website has grown in recent years: billing, visits, customers, projects, etc.?
We are happy because digitalization is constantly growing. It is impossible to create a business without a website, those who have it want to expand it and include e-Commerce for example and many businesses are also created exclusively online or migrated to online commerce, for example we have just created a website of a virtual gym.
Have you been prepared for Coronavirus?
Back then we were integrated into an agency that was not, now we are fully prepared.
What are the next challenges?
Keep growing and learning from our mistakes.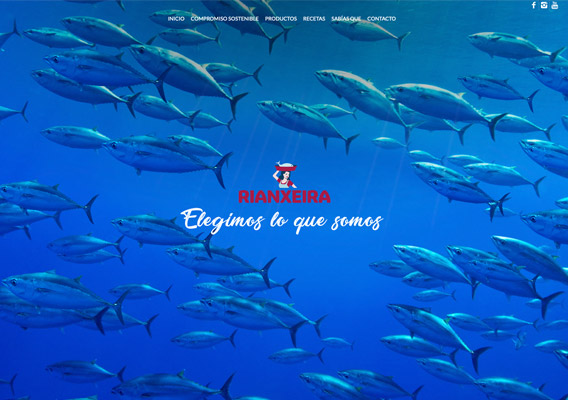 How do you think your sector will evolve in the future?
We believe that it will continue to grow and be continuously renewed as it has been until now.
why did you choose Hostalia And what is your satisfaction with the attention you have received?
We used to have different hosting providers that we worked with. Since last year we started to migrate them all to Hostalia for its good performance and because it has all the centralized services.
What services did you contract in Hostalia and what use do you give them?
Unlimited host. We host our websites and those of our customers.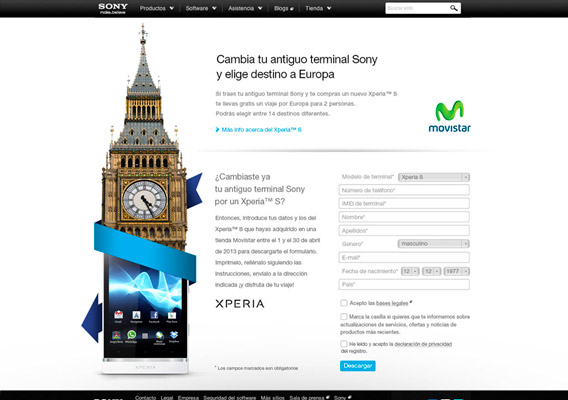 What books, series, movies and music would you recommend?
I like history books and biographies, the last one I read was "A Spy in the Trench", by Enrique Bocanegra. I'm a Star Wars fan, after all. Lately I can't stop listening to "Music of the Spheres" from Coldplay.
Work, work and more work. We don't know how to do it any other way.