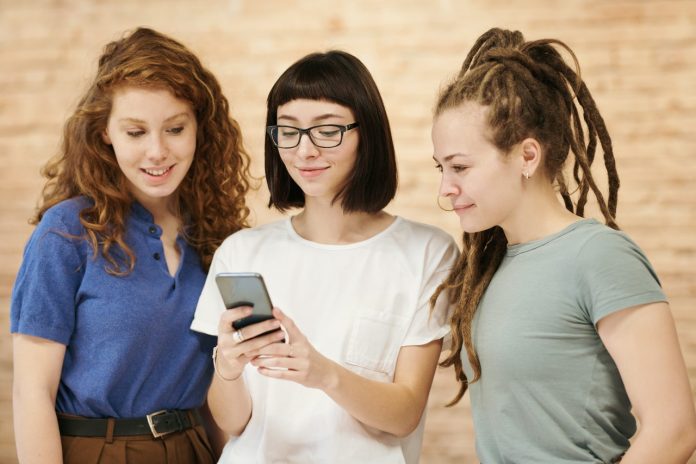 Arisan has really become a trend for young mothers today and is often included in various events. If the social gathering usually has to make paper rolls as a means of shaking, then no more. Because there's an online social gathering app that can help.
The social gathering app in question does not necessarily make social meeting with unknown people. But it only helps to mix up the names of those who will have a social gathering that day or something. Of course, with other features and services in it, here are the recommendations:
6 Arisan Online Apps on Mobile
1. Spin the wheel
The first app that can be used as a social gathering app is Spin the Wheel. With this app, users don't need to make rolls of paper to register participants. Users only take advantage of the wheel in the app.
In the Wheel, users can add text and the point can be customized according to the user's needs.
Even users can also determine the design and color of the model. In addition, there is also a chat function that can be used by fellow social gathering friends to chat.
2. The lucky wheel
Technology is now more and more modern, so many apps are made to make things easier. One of them is a social gathering app. For example, there is an app called Lucky Wheel.
Although this app is not specifically made for social gatherings, the features in it allow it to be used as a social gathering app. Especially if the participants of the arisan are only about five people. Then it will be more suitable to use this application.
3. Decision roulette
In third place in terms of online social gathering app is an app called Decision Roulette. If the social gathering consists of dozens of members, then it is not possible to use the Lucky Wheel application. If there are indeed many participants, then try using Decision Roulette.
The advantage of this application is that it can register up to 50 participants. If in the previous application each participant was distinguished by a special color, then this application provides a unique image. Moreover, the download size is also small which is only 26 MB.
4. Our Gathering
Next is our app called Arisan. As the name suggests, this app is for slang moms to rock online social gatherings. The features in it will also be very useful in the mixing process. Even to start the lottery, the mobile phone will be shaken.
The download size of this app is also quite small which is only 2.35 MB but it does not include the data in it. Until the application can be used on Android type 4.2. It also includes several other support functions.
5. Roulette
Next is the Roulette app, this app contains a rotating wheel with different colors. Users just need to enter all the data participating in the social gathering. Then later just shake to get a determination.
Actually, this application is not specifically for social dating, but for those who are confused about determining one thing, then you can use Roulette for fun. In addition, there are a lot of support functions in it. Even so, the download size is only 11 MB.
6. Arisan
The last app that will be discussed this time is an app called Arisan. So this app is specially used to mix arisan participants. So just enter the participant details and it's ready to go.
It also includes a function to edit previously entered lists. This app also has many versions for download. The download size is also not too big, only 0.92 mb.
These are six online social gathering apps that users can try. In fact, there are still many types of applications to support online social dating. But there is nothing wrong if you try to use the apps that have been mentioned.