Easy Android Video Editing App – In today's era there are indeed many people who seek their fortune by making vlogs to be uploaded on YouTube, this of course can be used as an experience that is stored on YouTube or they also want to earn a salary from the YouTube app.
Other than that, you definitely don't directly upload videos without having to edit them first so that they look more attractive to the YouTube audience itself, currently editing videos can only be done using Android with the help of obtainable apps through the Google Play Store.
Well, for those of you who want to know recommendations for lightweight Android video editing apps. Let's look at the following sequence below:
5 Most Popular Lightweight Android Video Editing Apps
Inshot App – Free Video Editor
The first is a must-try video editing app like the Inshot app. This app is not only the most popular but also one of the best apps in the Play Store.
Interesting is the application developed by Inshot Inc. It is proven that up to 100 million users have downloaded it, for those of you who are curious and want to download it, you can get it for free on Play Store. The capacity is not too big, only 28 MB.
Download the app here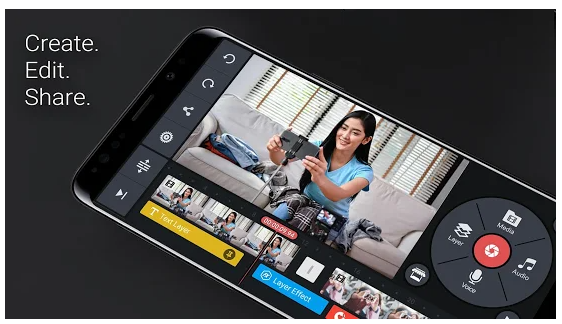 The KineMaster app
The following is the most popular video editing application, KineMaster, the application developed by KineMaster Corporation has managed to penetrate the download number of about 100 million and the capacity is quite light, only 76 MB.
This app is really very suitable for YouTubers and regular videos as well as the functions you can rely on to try out such as setting color gradations, video effects, video trimming, video recording, sharing from various networks social and so on.
Download the app here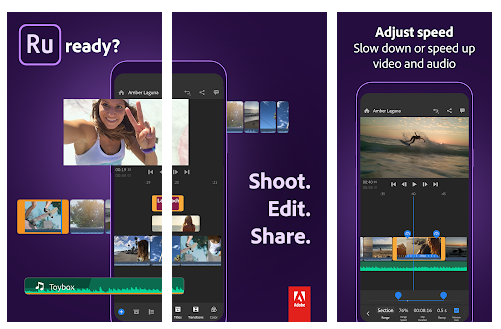 Adobe Premiere Clip application
This app is not really as popular as the video editing app above, but Adobe Premiere Clip app is included in the best video editing on Play Store. Usually used on a PC/Laptop, now it can be used via Android.
The advantages of this video editing app are really diverse, including making short movies recorded by you, the effects of this feature are free, you can add music in it, stable color effects and so on.
Download the app here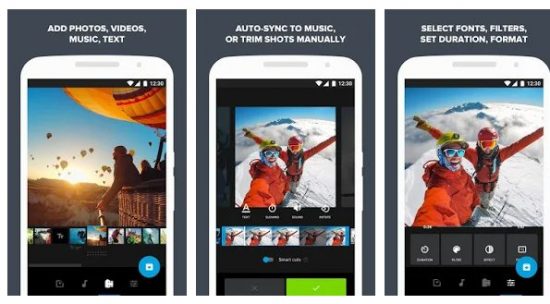 Quick application
An app that you should not miss because this app works for video and image editing and then you can also vary the song according to the theme.
Apart from that, the Quick app is great because of its features that you can enjoy, such as combining 75 photos to make videos, easy video trimming, formatting can be set, various effects that you can try, and more .
Download the app here
VivaVideo App: Free Video Editor
Another app developed by QuVideo Inc. it is effective to be used as the best video editor, its not too big capacity is only 55 MB, which can attract youtubers to be installed on mobile phones.
Download the app here
Well, these were the top 5 lightweight Android video editing apps. We hope you find this reference useful and good luck in your attempt.