Some Muslim women want to have colored nails but are constrained because they do not penetrate the nail pores during ablution.
The solution for Muslim women is that most use nail polish or nail art during menstruation. But now there is halal nail polish that is easily obtained and can be a solution for women so that they can still worship.
Also read: 3 romantic places for dinner in Jakarta, suitable for couples
Halal recommendations for nail polish
Here we provide recommendations for halal nail polish for women so that they can continue to worship and have beautiful nails.
Inglot Cosmetics O2M breathable nail enamel
Inglot is a nail polish brand that is safe for women and is quite well known. Inglot has been launched since 2003 and comes from Poland.
Inglot has issued halal nail polish in a variety of beautiful colors and complete with base layer and coating layer.
Nailberry L'Oxygene breathable nail polish
This Nailberry brand is from London. Not only that, Nailberry is known as a nail polish brand that is quite luxurious and halal, of course its products are friendly Vegetarian and without violence.
Nailberry releases various colors from light colors to dark colors, in addition to the fact that the colors produced are also beautiful.
Tuesday in love
Tuesday In love is a brand of nail polish, one of which has a high water absorption capacity, so the surface of the nail polish does not need to be rubbed during ablution.
This brand is from Canada, Tuesday in love has a variety of pastel colors and soft very interesting to apply.
Orly + Color breathable treatment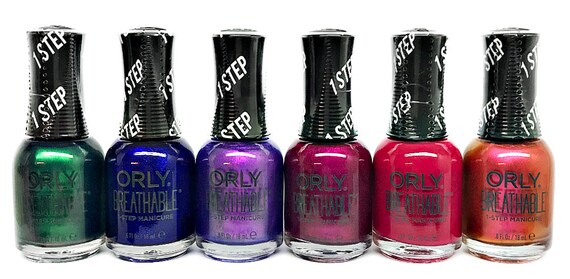 This fourth recommendation is the nail polish that is said to be of high quality.
Orly Breathable contains argan oil, vitamin B5 and vitamin C. This halal nail polish is also free from harmful ingredients and does not dry out the nails when used.